Akanni Abdulrahman
Adjunct Professor of Human Rights in the Middle East, American University in Cairo
Moussa Abu Ramadan
Professor
Wael Rady – Egypt
Chief Judge, Economic Court of Cairo
Adel Omar Sherif – Egypt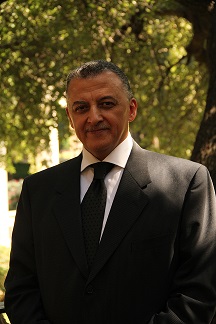 The Honorable Deputy Chief Justice, The Supreme Constitutional Court
Dr. Dr. h.c. Adel Omar Sherif is the Deputy Chief Justice of the Supreme Constitutional Court of Egypt; a Dsitinguished Visiting Professor of Law and Dedman School of Law, Southern Methodist University, Dallas, Texas and the Vice-President of the Internationsal Judicial Acadmeny, Washington, D.C. USA.
Chérif Ferjani – France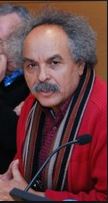 Professor, GREMMO Laboratory (Group Research and Studies on the Mediterranean and the Middle East
Anne Fornerod – France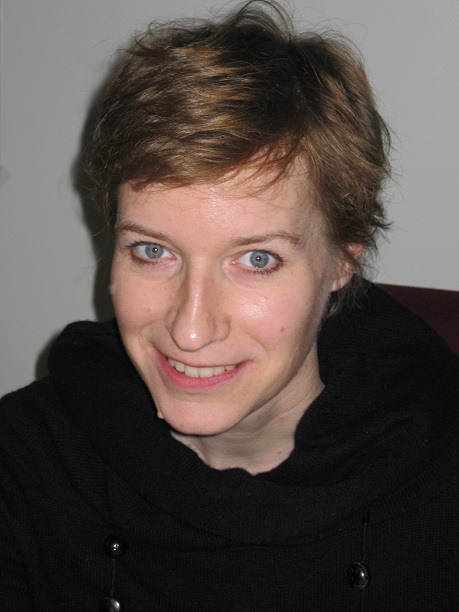 Researcher, Strasbourg University
Anne Fornerod, Ph.D. in public law (University of Paris XI), is a researcher at the National Centre for Scientific Research and the University of Strasbourg. Her main research interests are within law and religion: religious heritage, principle of laïcité, public funding for religious groups, religious pluralism and ECHR freedom of religion. Among other publications, she edited a book on chaplaincies in 2012 and published one volume on religious heritage (2013). She is currently studying sources of law and religion and supervising a project on French case law and religious issues.
Roberta Aluffi – Italy
Professor, Università degli Studi di Torino
Roberta Aluffi is Associate Professor of Comparative Law at the Faculty of Law, University of Turin, where she also teaches Islamic Law and African Law. Roberta Aluffi's main research interests are family law in the Arab Countries and the challenges faced by the European legal systems in integrating Islam.
Rossella Alessandra Bottoni – Italy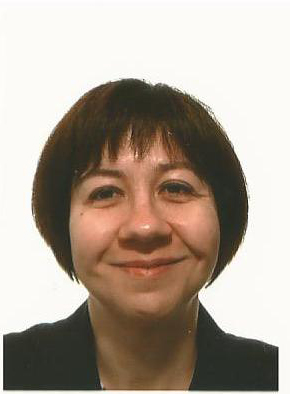 Ricercatrice in Storia e sistemi dei Rapporti tra Stato e Chiesa Facoltà di Scienze Politiche e Sociali, Università Cattolica del Sacro Cuore
Rossella Bottoni is specialised in Law and Religion. She wrote her PhD dissertation on the origins of secularism in Turkey (1839-1938), which received in 2007 the Arturo Carlo Jemolo Award for the best PhD dissertation in Law and Religion-related disciplines. She is currently Researcher of History and Systems of Church-State Relations in the Faculty of Political Sciences at the Catholic University of Milan, and Adjunct Professor of Church-State Relations in the Department of Political and Legal Sciences and International Studies at the University of Padua, Italy.
Alessandro Ferrari – Italy
Professor of Law and Religion, University of Insubria
Silvio Ferrari – Italy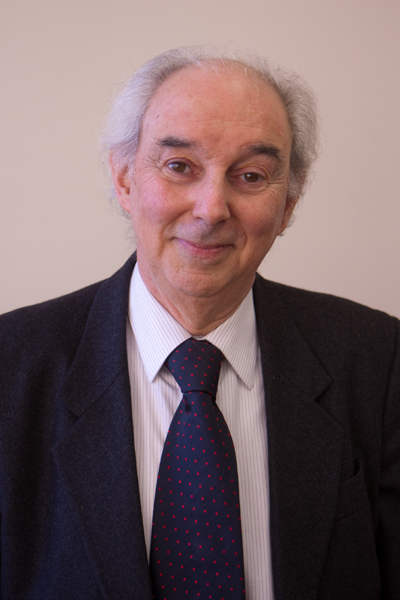 Professor of Law and Religion, Universita' Di Milano
Silvio Ferrari, founder and honorary lifetime president of ICLARS (International Consortium for Law and Religion Studies), was visiting professor at the University of California (Berkeley, 1994 and 2001), the Institute for Advanced Legal Studies (London, 1998-99) and the Ecole Pratique des Hautes Etudes (Paris, Sorbonne, 2004), the University of Leuven (2000-2012). His publications in English include Law, Religion, Constitution: Freedom of Religion, Equal Treatment, and the Law, Ashgate 2013 (ed. with W. Cole Durham, Jr., Cristiana Cianitto, and Donlu Thayer); Religion in Public Spaces, Ashgate 2012 (ed. with S. Pastorelli); Law and Religion in the 21st Century, Ashgate 2010 (ed. with R. Cristofori); Law and Religion in Post-Communist Europe, Leuven, Peeters, 2003 (ed. with W. Cole Durham, Jr. and E. A. Sewell), Islam and European Legal Systems, Dartmouth, Ashgate, 2000 (ed. with A. Bradney). Professor Ferrari's main fields of interest are law and religion in Europe, comparative law of religions (particularly Jewish law, Canon law, and Islamic law) and the Vatican policy in the Middle East. He is a member of the Advisory Council on Freedom of Religion and Belief of the OSCE-ODIHR, and member of the International Academy of Comparative Law. He is also one of the editors-in-chief of the Oxford Journal of Law and Religion and member of the Editorial Board of the Ecclesiastical Law Journal (Cambridge University Press). In 2012 Professor Ferrari was invited to deliver the Messenger Lectures at Cornell University, and he has received the Distinguished Service Award of the International Center for Law and Religion Studies of the J. Reuben Clark Law School (Brigham Young University, Provo, Utah).
Anna Nardini – Italy

Director General, Presidency of the Council of Ministers
Anna Nardini, Counsellor in the Office of the Prime Minister, graduated with a Degree in Law from the Università degli Studi in Rome and then received a Master's Degree in Administration Science, with honors. She has been able to research land management of the Netherlands, work as a teaching assistant in both Administrative Procedures at the Scuola Superiore of Public Administration and in Public Law in the at LUISS University. In 1984 she worked with the Foreign Ministry as Administrative Deputy Inspector in the Directorate-General for Emigration and Social Affairs. From 1986 to 1998, she worked in the Department of Legal and Legislative Affairs in the Office of the Prime Minister. Her responsibilities included dealing with the 1984 Holy See agreement and the agreements with religious denominations. After winning an open competition for the position of Manager in the Prime Minister's Office, she was the acting Deputy Chief of the Legislative Office of the Minister for social solidarity. She then worked for the Office of the General Secretary, Service for the institutional relations and relations with religious denominations. Since 2002 she has been the coordinator of the Office of Studies and Institutional Relations. Her responsibilities include: dealing with relations between the Government and religious denominations, coordinating the activities of institutions and committees of the General Secretariat that are related to ethics and human rights (bioethics, biotechnology, human rights), and relations with the institutions of administrative, accounting and fiscal justice (Council of State, Administrative Local Courts, National Audit Office, Fiscal Commissions). Her office deals with issues concerning the agreements with religious denominations and the 1984 Agreement with the Holy See. The office also gives special support to several Commissions working on specific aspects of religious freedom.
Muhammad A. Abu Rumman – Jordan
Researcher, Center for Strategic Studies, University of Jordan
Jeremy Gunn – Morocco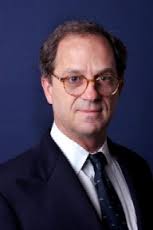 ACLU Program on Freedom of Religion and Belief
Amal Idrissi – Morocco
Professor, Faculty of law, Universite Hassan I
Driss Maghraoui – Morocco
Mohammed Mouaqit – Morocco
Yadh Ben Achour – Tunisia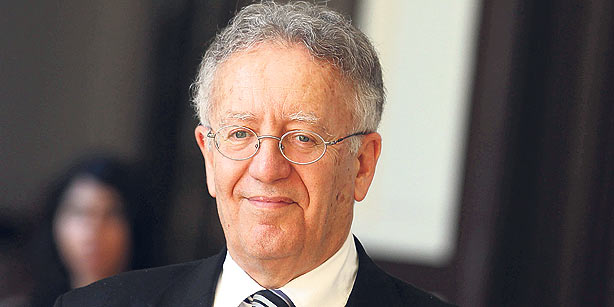 Professor
Ghazi Gherairi – Tunisia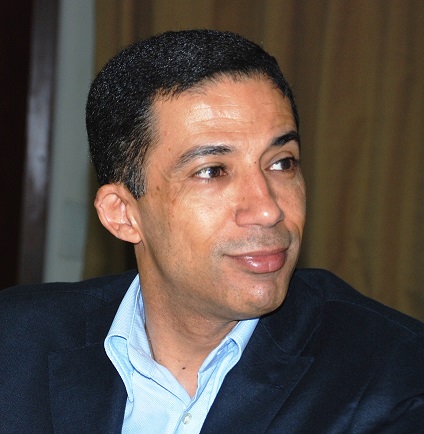 Lecturer-Research in Public Law and Political Science, University of Carthage
Ghazi Gherairi is a lecturer-researcher in public law and political science at The University of Carthage. He also teaches at l'institut diplomatique de Tunis and at Tunis School of politics. He is also:
Secretary General of the International Academy of Constitutional law
Member and spokesmen of the high instance of realization of the achievement of the revolution's goals, of political reform and of democratic transition
Member of the editorial board of the newspaper Le Maghreb
General Coordinator of the Averroès Foundation for democracy and progress
Jinan Limam – Tunisia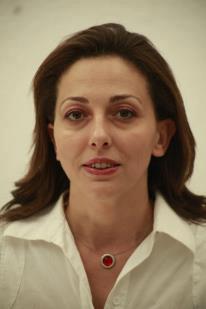 Academic Assistant of Public Law at the Faculty of Lagal, Political and Social Sciences of TUnis
Talip Kucukcan – Turkey
Associate Professor of Sociology, Marmara University
Talip Kucukcan received an MA from the School of Oriental and African Studies, University of London, and a Ph.D. in Ethnic Relations from the University of Warwick. Dr. Kucukcan works on diasporic communities, hybrid identities, citizenship and representation of Turkish and other Muslim minorities in the European public spheres and religion and politics in modern Turkey. He was a Research Fellow at the Center for Research in Ethnic Relations, University of Warwick, 1997-1998. Currently he works as an Associate Professor of Sociology at ISAM in Istanbul, Turkey. Prof. Kucukcan authored Politics of Ethnicity, Identity and Religion: Turkish-Muslims in Britain (Ashgate: 1999). His selected publications include 'State, Islam and Religious Liberty in Modern Turkey: Reconfiguration of Religion in the Public Sphere', Brigham Young University Law Review, Volume 2003, No: 2, pp. 475-507; 'Modes of Belonging: Articulation of Turkish Youth in Diaspora' in Ayse Lahur Kirtunc, A. Silku, K. W. Rose and M. Erdem (eds.), Selves at Home, Selves in Exile, Proceedings of the Seventh Cultural Symposium, Ege University American Studies Association, ASAT, Publication of The Faulty of Letters, Izmir, pp. 39-48; 'Articulating identity and belonging: Turkish students' perception of cultural and religious differences' Zeitschrift für Turkeistudien, June, No. 1., pp. 125-136; 'Ethnicity, Identity and Strategies of Conflict Resolution in a British School: Turkish Pupils in a Comprehensive Public School', Education et Société Plurilingues, No: 6, Juin, pp. 55-66
Emre Öktem – Turkey
Associate Professor, Faculty of Law, Galatasaray University
Ihsan Yilmaz – Turkey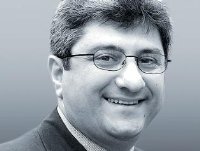 Associate Professor, Department of Political Science and Public Administration
Ihsan Yilmaz is Associate Professor of Political Science at Fatih University, Istanbul, Turkey where he is also the Director of the PhD Programme in Political Science and International Relations at the university's Institute of Social Sciences. He received his BA in Political Science and International Relations from the Bosporus University in 1994 and completed his PhD at the Faculty of Law and Social Sciences, School of Oriental and African Studies (SOAS), University of London in 1999. He then worked at the University of Oxford as a Fellow between 1999 and 2001 and taught Turkish government and politics, legal sociology, comparative law and Islamic law at SOAS, University of London between 2001 and 2008. He was the Deputy Chair of the Centre for Ethnic Minority Studies at SOAS (2003-2008) and the Director of the London Centre for Social Studies (2003-2008). He is the author of (2005) Muslim Laws, Politics and Society in Modern Nation States: Dynamic Legal Pluralisms in England, Turkey and Pakistan, Aldershot, Ashgate and co-editor with John L. Esposito (2010) Islam and Peacebuilding: Gülen Movement Initiatives, New York, Blue Dome. Together with Paul Weller, he is also co-editor of 2012) European Muslims, Civility and Public Life: Perspectives on and From the Gülen Movement, London, Continuum.
He is the editor of Turkish Journal of Politics (TJP). He has published his work in international scholarly journals such as British Journal of Middle Eastern Studies, Middle East Journal, Journal of Ethnic and Migration Studies, Muslim World, International Journal of Turkish Studies, Journal for Islamic Studies, Journal of Muslim Minority Affairs, Journal of Caucasian and Central Asian Studies, Journal of Economic and Social Research, International Law and Politics Journal, European Journal of Economic and Political Studies, Turkish Journal of Politics, Journal of Research Society of Pakistan, and Insight Turkey. He is a regular columnist of Today's Zaman, an English language daily published in Turkey. His current research interests are Islam-constitutional law-human rights; and Federal Shariat Court of Pakistan.
W. Cole Durham, Jr. – United States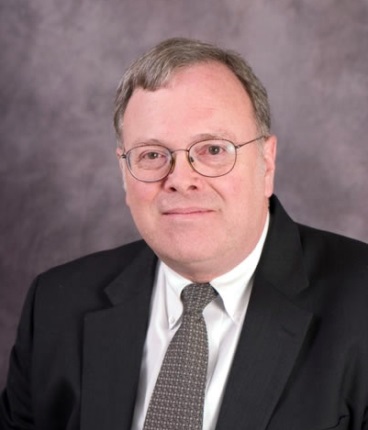 Susa Young Gates University Professor of Law and Director
W. Cole Durham, Jr., is Director of the International Center for Law and Religion Studies, a position he has held since the Center was officially organized on January 1, 2000. A graduate of Harvard College and Harvard Law School, where he was a Note Editor of the Harvard Law Review and Managing Editor of the Harvard International Law Journal, Professor Cole Durham has been heavily involved in comparative law scholarship, with a special emphasis on comparative constitutional law. He is currently the President of the International Consortium for Law and Religion Studies (ICLARS), based in Milan, Italy, and a Co-Editor-in-Chief of the Oxford Journal of Law and Religion. From 1989 to 1994, he served as the Secretary of the American Society of Comparative Law, and he is also an Associate Member of the International Academy of Comparative Law in Paris—the premier academic organization at the global level in comparative law. He is serving as a General Rapporteur for the topic "Religion and the Secular State" at the 18th International Congress of Comparative Law held in July 2010. He has also served in earlier years as Chair both of the Comparative Law Section and the Law and Religion Section of the American Association of Law Schools. Professor Durham has taught at the Brigham Young University Law School since 1976, and he was awarded the honorary designation of University Professor there in the fall of 1999. Since 1994, he has also been a Recurring Visiting Professor of Law at Central European University in Budapest, where he teaches comparative constitutional law to students from throughout Eastern Europe, and increasingly from Asia and Africa as well. He has also been a guest professor in Gutenberg University in Mainz, Germany and at the University of Vienna. In January, 2009, he was awarded the International First Freedom Award by the First Freedom Center in Richmond, Virginia. Professor Durham has been involved in constitutional drafting projects in Nepal (2011 and 2009), Thailand (2007), and Iraq (2005-06). He has worked on constitutional and statutory drafting projects throughout Eastern Europe and in most former Soviet bloc countries. He has been particularly active in matters involving relations between religion and the state, though he also has extensive experience with comparative criminal law and non-profit law. He served for a number of years as a member of the OSCE/ODIHR's Advisory Council on Freedom of Religion or Belief, and he is a Vice President of the International Academy for Freedom of Religion and Belief. He serves as a board member of church-state centers at DePaul and Baylor Universities, of the International Religious Liberty Association, and of the International Advisory Board of the Oslo Coalition on Freedom of Religion or Belief. He has also been active in work on laws governing the civil society sector, having served as Chairman of the Board of the International Center for Not-for-Profit Law in Washington, D.C. (and as a member of its board for many years). Professor Durham's involvement in these organizations has enabled him to play an active role in advising governments throughout much of the former socialist bloc on constitutional provisions and legislation dealing with criminal law and procedure, court structure, general constitutional issues, and the law of associations, including particularly religious associations. He has helped organize technical assistance to law reform projects and comparative law conferences in countries around the world. This has included consultations on constitutional issues and laws in Albania, Argentina, Armenia, Azerbaijan, Bosnia and Herzegovina, Bulgaria, Chile, China, Croatia, the Czech Republic, Dominican Republic, Estonia, France, Georgia, Hungary, Indonesia, Iraq, Kazakhstan, Kyrgyzstan, Latvia, Lithuania, Macedonia, Moldova, Mexico, Nepal, Nigeria, Peru, Romania, Russia, Rwanda, Samoa, Serbia, Slovakia, Slovenia, Tajikistan, Thailand, Ukraine, and Vietnam. In the U.S., Professor Durham has organized a series of conferences on comparative law issues at Brigham Young University and at other institutions in the United States which have brought some 800 scholars and experts dealing with comparative constitutional law themes from more than 100 countries to the United States. He is a co-author with Brett Scharffs of Religion and the Law: National, International and Comparative Perspectives (Aspen/Wolters Kluwer 2010), and with William Bassett and Robert Smith of Religious Organizations of the Law, an annually updated treatise published by Thompson Reuters/West. He is the editor (with Noel Reynolds) of Religious Liberty in Western Thought, and (with Silvio Ferrari) Law and Religion in Post-Communist Europe. He is also a co-editor of Facilitating Freedom of Religion or Belief: A Deskbook, which was published in 2004 by Brill under the Martinus Nijhoff imprint, and also of Religious Organizations in the United States, published in 2006 by Carolina Academic Press. He has authored numerous law review articles dealing with religious liberty and other comparative law themes. Professor Durham has testified before the U.S. Congress in hearings on religious intolerance in Europe and on the Religious Liberty Protection Act. In 2010 he testified via teleconference before the Indonesia Constitutional Court concerning the constitutionality of the Indonesian blasphemy law.
James A. Toronto – United States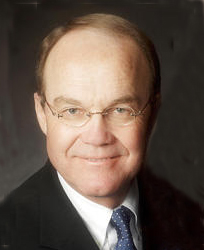 Senior Fellow in Islamic Studies, International Center for Law and Religion Studies, J. Reuben Clark Law School, Brigham Young University
James Torono received a PhD from Harvard in Middle Eastern Studies. Jim is Associate Professor of Arabic and Islamic Studies at Brigham Young University, teaching courses in religion, humanities, language, and research methodology. He has lived in the Middle East (Saudi Arabia, Egypt, and Jordan) for ten years teaching in international schools, studying Arabic language and literature, and conducting research on issues of Islamic education, legal status of religious minorities, and LDS missiology. For three years he served as director of the Center for Cultural and Educational Affairs in Amman, Jordan. James served as mission president of the Italy Catania Mission of The Church of Jesus Christ of Latter-day Saints and currently serves as a counselor in the Utah Provo Mission.