Marco Ventura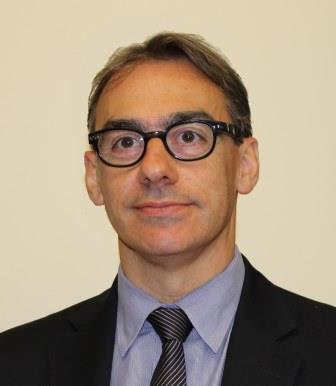 Professor of canon law and law and religion at the Faculty of Canon Law of Katholieke Universiteit Leuven. After a PhD at the University of Strasbourg he has visited the universities of London (UCL), Oxford, Strasbourg, Brussels (ULB), Cape Town and the Indian Law Institute in Delhi. Member of the European Consortium for Church and State Research and of the Centre Droit, Religion, Entreprise et Société at the University of Strasbourg and CNRS.
Renáta Uitz – Hungary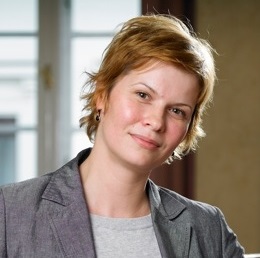 Professor of comparative constitutional law, chair of the Comparative Constitutional Law program and co-director (with Károly Bárd) of the clinical specialization at CEU Legal Studies. Obtained her Doctor iuris degree (with summa cum laude) at Eotvos Lorant University, Faculty of Law in 1996 and received an LLM in Comparative Constitutional Law at CEU Legal studies in the following year. S.J.D. (summa cum laude) in comparative constitutional law earned in 2001 is also from CEU Legal Studies. Started teaching at CEU in 2001, and became chair of the Comparative Constitutional Law program in 2007. Her teaching covers subjects in comparative constitutional law in Europe and North America, transitional justice and human rights protection with special emphasis on the enforcement of constitutional rights and on issues of bodily privacy and sexuality. Theories and practices of good governance in and after democratic transition, and the role of courts in constructing the constitutional subject are at the center of her research interests. "Constitutions, Courts and History" (2004) was her first book, while her most recent is "Freedom of Religion in European Constitutional and International Case Law" (2007). In addition she is the author of over 30 articles and book chapters which appeared mainly in English, Hungarian and Russian. Regularly speaks at international conferences on comparative constitutional subjects.
Zachary Calo – Qatar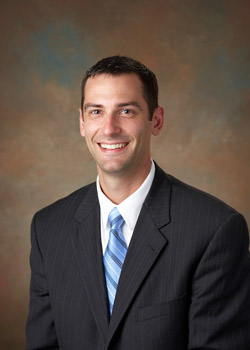 Associate Professor, Valparaiso University School of Law
Associate Professor of Law at the Valparaiso University School of Law, where he has taught since 2007. Previously practiced banking and commercial law in Washington, DC. He holds a JD from the University of Virginia School of Law, a BA and MA in History from The Johns Hopkins University, a PhD in History from the University of Pennsylvania, and is a PhD candidate (exp. 2011) in Religious Studies at the University of Virginia. He has been a visiting fellow at the Brookings Institution, the Pew Forum on Religion and Public Life, and the Institute for Humane Studies. Serves on the Organizing Committee of the AALS Law and Religion Section and is a member of the Editorial Board of the European Journal of Law and Religion. Currently writing books on American Catholic social thought, Richard Hooker, human dignity and human rights, and law and secularism.
Dr. Anita Soboleva – Russia
Associate Professor at the National Research University Higher School of Economics in Moscow. Received her LLM from the Central European University in 1995, and her PhD in Language Theory from the Lomonosov Moscow State University in 1998. Her PhD thesis was entitled "Topoi and Arguments in judicial texts: analysis of the judicial decisions of the Russian and German Constitutional Courts and the U.S. Supreme Court". Received award for Best Teacher from the HSE in 2012.
Viktor Yelensky – Ukraine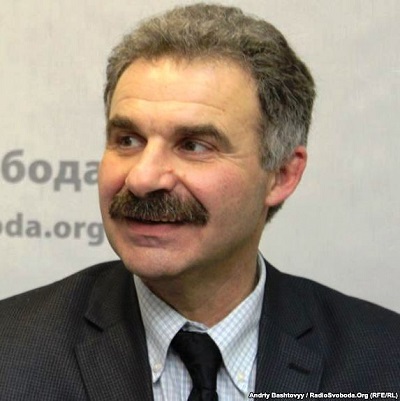 Leading Researcher at the Institute of Philosophy of Ukrainian National Academy of Science & Radio Free Europe/Radio Liberty Kyiv Bureau Chief. President of the Ukrainian Association for Religious Liberties. Heavily publishing over Global Religious Trends, Religious conflicts reconciliations, Religious Freedom, Inter-Churches Dialog, and Religion and Society issues. His most recent book is Religion after Communism. Drafted Report Religion et changements en Europe centrale et orientale for Parliamentary Assembly of the Council of Europe. (2002)
Ronan Brian McCrea – United Kingdom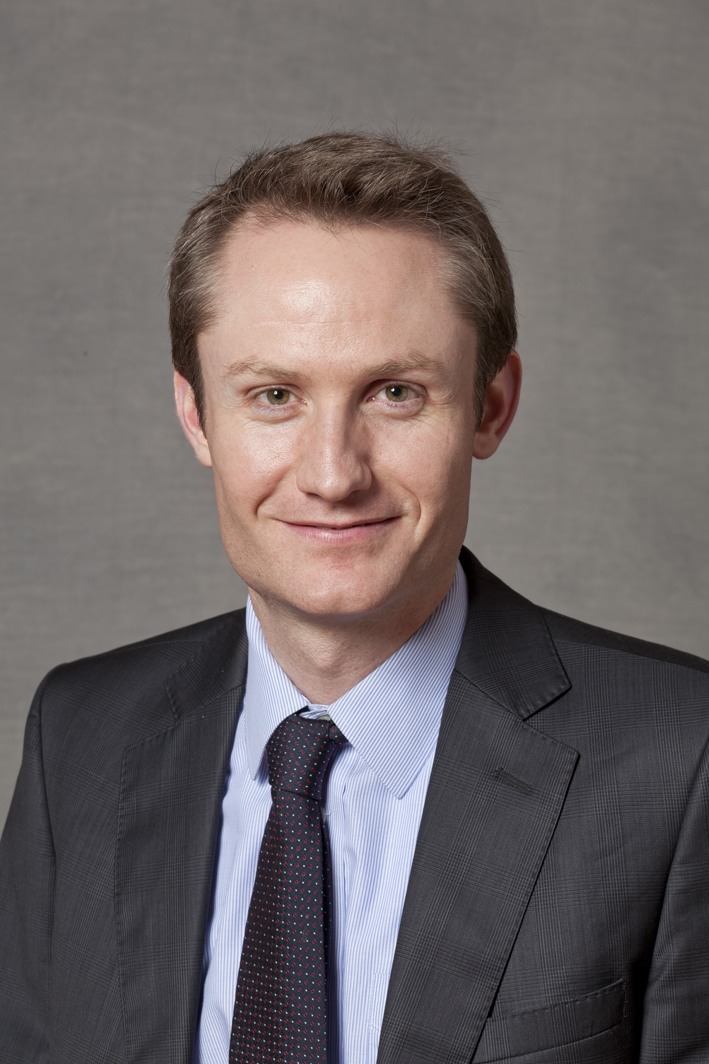 Lecturer in the Faculty of Laws of University College London and a visiting professor in the Legal Studies Department of the Central European University. Previously a referendaire (judicial clerk) in the chambers of Advocate General Poiares Maduro in the Court of Justice of the European Union. Member of the Bars of England and Wales and the Republic of Ireland. Author of Religion and the Public Order of the European Union (Oxford University Press 2010) and acted for the National Secular Society in its intervention in the case of Eweida and Others v United Kingdom in the European Court of Human Rights.
Derek Davis, J.D., Ph.D. – United States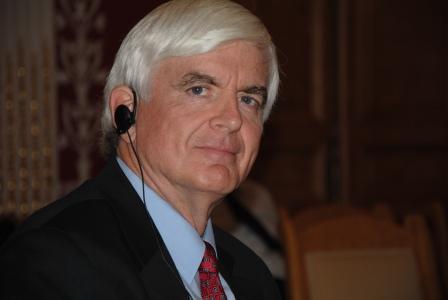 Formerly Dean of the College of Humanities, Dean of the Graduate School, and Director of the UMHB Center for Religious Liberty at University of Mary Hardin-Baylor, Belton, Texas. Former Director of the J.M. Dawson Institute of Church-State Studies and Professor of Political Science, Baylor University, and Editor of Journal of Church and State. Author or editor of eighteen books, including Original Intent: Chief Justice Rehnquist & the Course of American Church-State Relations (Prometheus, 1991), Religion and the Continental Congress, 1774-1789: Contributions to Original Intent (Oxford, 2000), The Oxford Handbook of Church and State in the United States (Oxford, 2010), and the Routledge International Handbook of Religious Education (2012). He has published more than 150 articles in various journals and periodicals. Serves numerous organizations given to the protection of religious freedom in American and international contexts.
Michel Rosenfeld – United States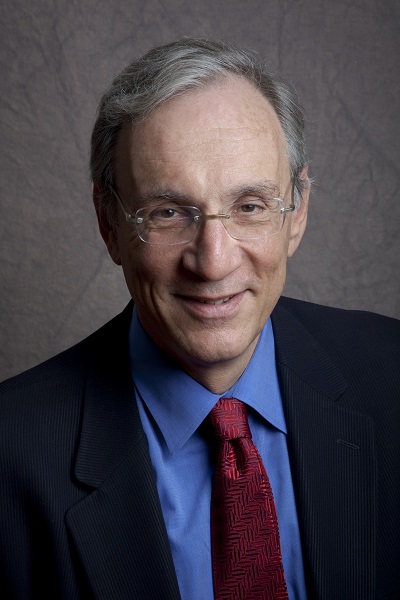 Justice Sydney L. Robins Professor of Human Rights and director of the Program on Global and Comparative Constitutional Theory at the Benjamin N. Cardozo School of Law. Associate with both Skadden, Arps, Slate, Meagher & Flom and Rosenman, Colin, Freund, Lewis & Cohen. Author of several books, including Affirmative Action and Justice: A Philosophical and Constitutional Inquiry (Yale Univ. Press 1991), which in 1992 was named outstanding book on the subject of human rights in the U.S. by the Gustave Meyers Center; Just Interpretations: Law Between Ethics and Politics (Univ. of California Press 1998), which was translated into French and Italian; Comparative Constitutionalism: Cases and Materials, ( 2d. Ed., West 2010) (with Baer, Dorsen, and Sajo); The Identity of the Constitutional Subject: Selfhood, Citizenship, Culture, and Community (Routledge 2010) and Law, Justice, Democracy and the Clash of Cultures: A Pluralist Account (Cambridge U. Press 2011). Co-editor of The Longest Night: Perspectives and Polemics on Election 2000; Hegel and Legal Theory; Habermas on Law and Democracy: Critical Exchanges; Deconstruction and the Possibility of Justice; and most recently with Andras Sajo of The Oxford Handbook of Comparative Constitutional Law (Oxford Univ. Press 2012) and with Susanna Mancini of Constitutional Secularism in an Age of Religious Revival (Oxford Univ. Press 2014); and editor of Constitutionalism, Identity, Difference and Legitimacy: Theoretical Perspectives. Several among Professor Rosenfeld's works have been translated into: Chinese, French, Greek, Hebrew, Hungarian, Italian, Portuguese, Russian, Turkish and Spanish.
Affiliated member of the graduate faculty of the New School University. Founding member and president of the United States Association of Constitutional Law, the founding editor-in-chief of the International Journal of Constitutional Law (I•CON) from 2001 to 2014, and was president of the International Association of Constitutional Law (1999-2004). Editor of the University of California Press' Series on Philosophy, Social Theory and the Rule of Law (1991-2002), and since 2003 an editor of the Series on Discourses of Law published by Routledge. Awarded an International Blaise Pascal Research Chair at the Ecole Normale Superieure in Paris, 2007-2008. Distinguished Visiting Professor at the University of Toronto in 2007. Hheld the Fresco Chair in Jurisprudence at the University of Genoa in 2007, was a Senior Fernand Braudel Fellow at the European University Institute in Florence, Italy, in 2009, the Chaim Perelman Chair in Legal Philosophy at the Free University of Brussels, Belgium, in 2011, The Fulbright –Tocqueville Distinguished Chair at the University of Paris I (Pantheon-Sorbonne) in 2013, and the Leverhulme Visiting Professor at the University of London Birkbeck College of Law in 2014. Among his many honors, in 2004 he received the French government's highest and most prestigious award, the Legion of Honor.
Hannah Smith – United States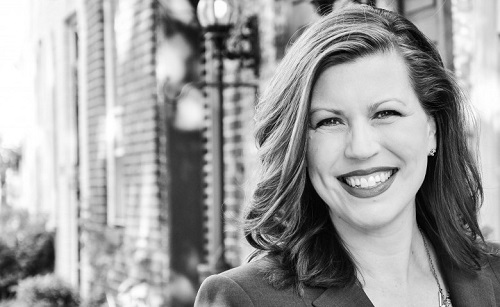 Hannah Smith joined The Becket Fund for Religious Liberty in 2007 following two clerkships at the U.S. Supreme Court, for Justices Clarence Thomas and Samuel A. Alito, Jr. She was a member of the Becket Fund legal team that secured victories in key U.S. Supreme Court religious liberty cases, including (1) Holt v. Hobbs, 574 U.S. ___ (Jan. 20, 2015), where a unanimous Court held in an opinion authored by Justice Alito that the Religious Land Use and Institutionalized Persons Act requires prison officials to accommodate peaceful expressions of religious devotion, (2) Burwell v. Hobby Lobby 134 S. Ct. 2751 (June 30, 2014), where the Court held in a 5-4 opinion authored by Justice Alito that family-owned businesses enjoy religious liberty rights under the Religious Freedom Restoration Act and that the HHS mandate violated the Act; and (3) Hosanna-Tabor Evangelical Lutheran Church and School v. EEOC, 132 S. Ct. 694 (2012), where a unanimous Court held in an opinion authored by Chief Justice Roberts that the "ministerial exception" under the First Amendment protects a church's right to choose its own ministers.
Hannah also contributed to the Becket Fund's Supreme Court filings in Little Sisters of the Poor v. Sebelius, 134 S. Ct. 1022 (Jan. 24, 2014); Wheaton College v. Burwell, 134 S. Ct. 2806 (July 3, 2014); Bronx Household of Faith v. New York City Board of Education (2014), Elmbrook School District v. Doe (2014), Big Sky Colony v. Montana Department of Labor and Industry (2013), Sossamon v. Texas (2011), Arizona Christian School Tuition Association v. Winn (2011), Bronx Household of Faith v. New York City Board of Education (2011), Utah Highway Patrol Association v. American Atheists (2011), Christian Legal Society v. Martinez (2010), and Salazar v. Buono (2010).
She has been featured on CNN, Fox News, The O'Reilly Factor, The Sean Hannity Show, C-Span, EWTN, Al Jazeera America, the Wall Street Journal, the Washington Post, the Los Angeles Times, U.S. News and World Report, the Associated Press, National Review Online, the Laura Ingraham Show, the Rush Limbaugh Show, NPR, BBC, BYU Radio, and many other publications and radio shows. She has delivered lectures at Harvard Law School, Stanford Law School, University of Pennsylvania Law School, Southern Methodist University Law School, Brigham Young University Law School, and American University Washington College of the Law. And she has given briefings on religious liberty issues at the U.S. Capitol, the State Department, the Heritage Foundation, the Ethics and Public Policy Center, the Federalist Society for Law and Public Policy Studies, and the American Bar Association.
She received her B.A. from Princeton University, concentrating in the Woodrow Wilson School of Public and International Affairs. She graduated from Brigham Young University Law School and was elected to the Order of the Coif. She served as Executive Editor of the BYU Law Review, as a research assistant for the BYU International Center for Law and Religion Studies, and as president of the BYU Federalist Society. BYU awarded her its Alumni Achievement Award in 2013.
Following law school and in between clerkships, she was an associate in private practice at national law firms in Washington D.C., representing clients before state and federal courts and the U.S. Supreme Court in civil, criminal, and constitutional cases. Her private practice religious liberty work included the U.S. Supreme Court petition for certiorari in Corporation of the Presiding Bishop of the Church of Jesus Christ of Latter-day Saints v. First Unitarian Church of Salt Lake City (2003), as well as matters on behalf of Brigham Young University, the Church of Jesus Christ of Latter-day Saints, and the Roman Catholic Archdiocese of Washington D.C.
Served as a full-time volunteer missionary for The Church of Jesus Christ of Latter-day Saints in France and Switzerland. She currently serves as a member of the J. Reuben Clark Law Society International Board and as a member of the Deseret News Editorial Advisory Board. She writes a regular column on religious liberty issues in the Deseret News.
Robin Fretwell Wilson – United States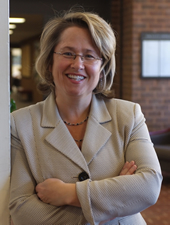 Roger and Stephany Joslin, Family Law and Policy Program, University of Illinois College of Law
Director of the College of Law's Family Law and Policy Program at Illinois Law School. Specializes in family law and health law, and her research and teaching interests also include biomedical ethics, law and science, children and violence, and insurance. Author of seven books, including Reconceiving the Family: Critical Reflections on the American Law Institute's Principles of the Law of Family Dissolution (Cambridge University Press, 2006, ed.); The Handbook of Children, Culture & Violence (Sage Publications, 2006, with Nancy Dowd and Dorothy Singer, eds.); Same-Sex Marriage and Religious Liberty (Rowman & Littlefield, 2008, with Douglas Laycock and Anthony Picarello, eds.); Health Law and Bioethics: Cases in Context (Aspen, 2008, with Joan Krause, Sandra Johnson, and Richard Saver, eds.); Domestic Relations: Cases and Materials, 7th edition (Foundation Press, 2013, with Walter Wadlington and Raymond C. O'Brien); and Understanding Family Law, 4th edition (LexisNexis, 2013, with John DeWitt Gregory and Peter N. Swisher). Her articles have appeared in the Boston College Law Review, Cornell Law Review, Emory Law Journal, North Carolina Law Review, San Diego Law Review, U.C. Davis Law Review, and Washington and Lee Law Review, as well as in numerous peer-reviewed journals. Presented her research in China, Israel, Qatar, the Netherlands, Italy, England, Wales, Poland, Spain, Serbia, Japan, Canada, Norway, Denmark, Australia, New Zealand, South Africa, Turkey, and France, as well as throughout the United States. Member of the American Law Institute, and was elected in 2014 to the Executive Council of the International Society of Family Law.